Since September 1st, 2017 the third board of WSPV Allegra is officially in place for you.
From left to right: Marlijne, Sophie Robin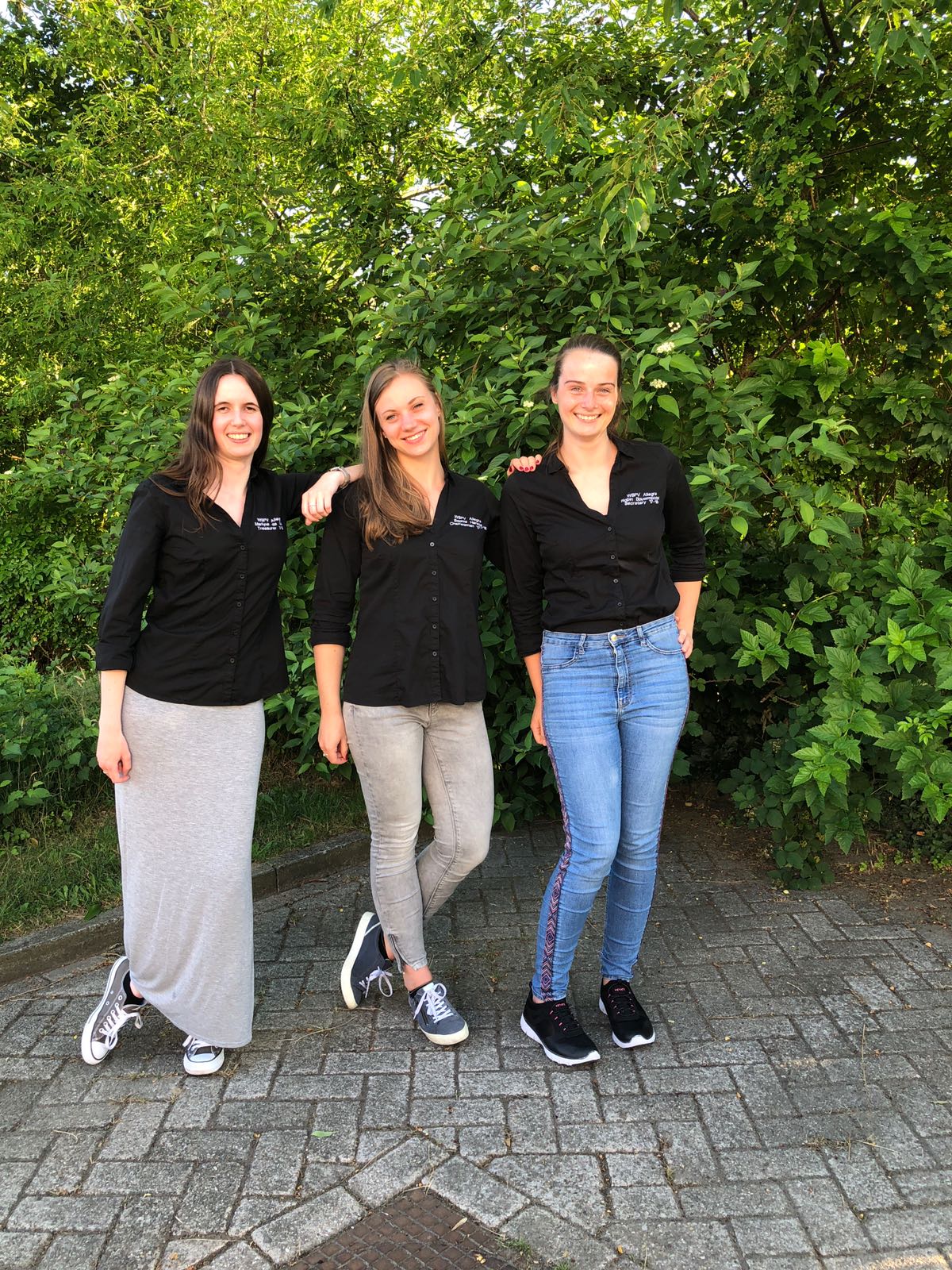 Sophie Herwig – Chairwoman
Hi! My name is Sophie and I am your new chairwomen for the coming year! I am 20 years old and currently I am in my third year of the bachelor Economics and Governance. I have always loved doing handstands and see the world from another perspective (that's why I practice handstands a lot). So, when I started pole dancing last year I immediately fell in love with the sport. I also do some vaulting in my weekends, which I best can describe as: doing acrobatics on a real horse. Last year, I joined different committees at Allegra and being chairwomen would be a new challenge for me. I really look forward to the coming year!
Marlijne de Graaf – Treasurer
Hey! I'm Marlijne, 22 years old. This year will be the second year of my master Nutrition and Health, in Wageningen. Before this I studied Nutrition and Dietetics in Nijmegen for 4 years. When I moved to Wageningen a year ago I decided to try pole dancing during the AID, which I liked way more than I expected. So after a few months of pole dancing classes, I joined Allegra. I think pole dancing is a great work-out and I'm really excited to learn new moves this year. And since I love being an Allegra member, I decided to challenge myself a bit more and join the board as treasurer!
Robin Bouwmeester – Secretary
Hi there, I'll be your secretary for the year to come! Let me introduce myself; My name is Robin, I'm 20 years old and starting on my second year of the bachelor Nutrition And Health. This will also be my second year as an Allegra member. Pole dancing has so far been the only sport I've ever loved, maybe because you can start without a lot of strength or flexibility, and with a lot of dedication you'll just learn it along the way. I love to make other people enthusiastic about our beautiful sport, so to promote Allegra more and give more workshops is definitely one of my goals for this year.