Looking for a fun activity with your sports- or students association, yearclub, friends or maybe with colleagues?
Come Poledancing with Allegra!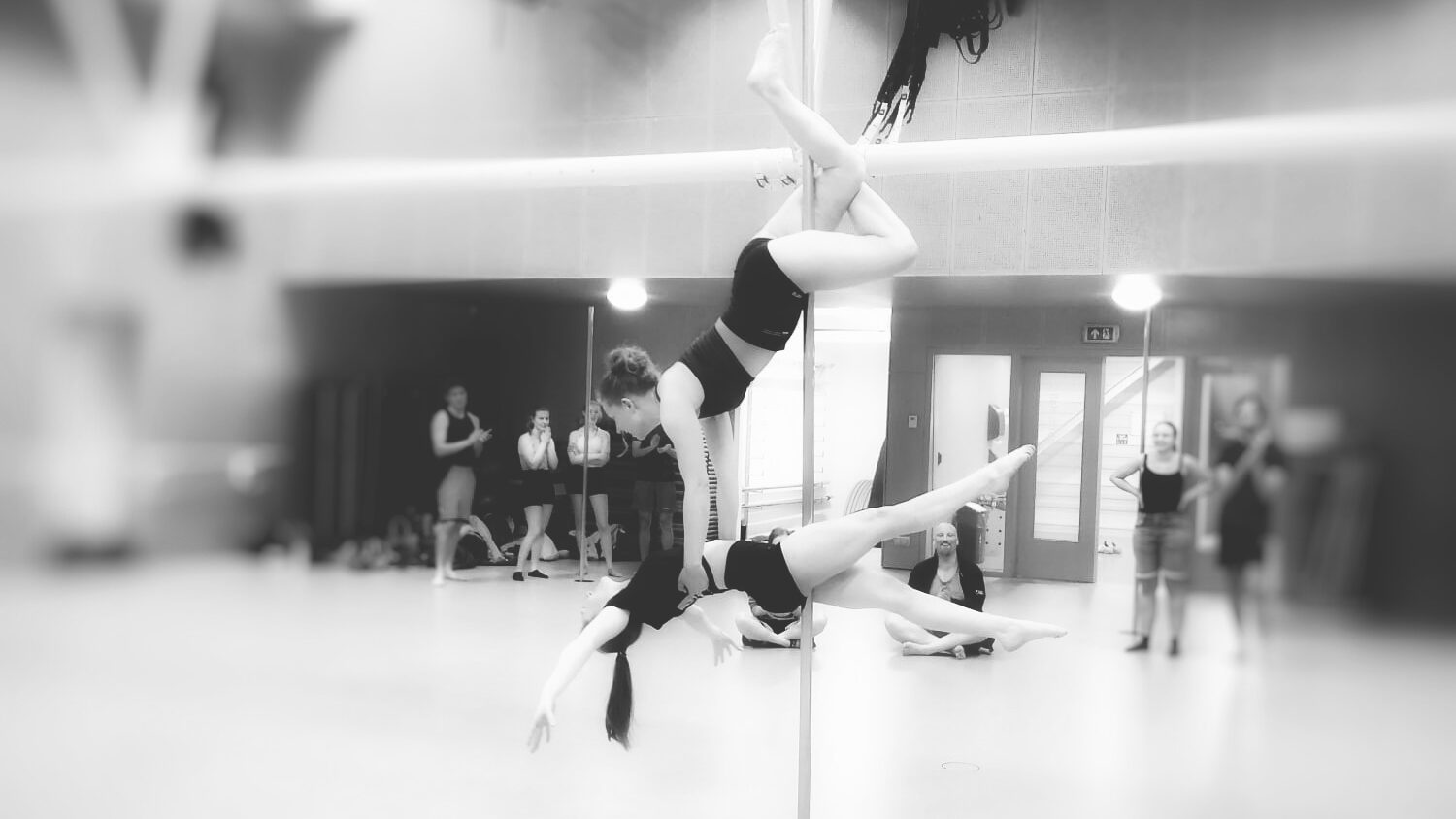 We love to show you that poledance is more than it's reputation
During our beginner workshops, we show a variety of easy moves, spins, and combinations. We can teach you how to climb and sit in the pole, do a "baby-Human flag" or the "Martini".
Pole dance combines a little bit of everything: balance, strength, static as well as flowing movements & beautifully pointed toes. We usually try to show a mix of everything. However, we like to adapt to the group that we are working with:
If you are very strong, we know how to get your abs burning
– if you are a very acrobatic group, we could teach you how to do a handstand while holding on to the pole etc.  
We host our workshops at the Sports Centre de Bongerd in Wageningen. Here we can put up a max. of 6 Poles and can accommodate up to 24 people. The workshops will be given by 2 experienced members of Allegra and are generally composed of around 10-15 min warm-up, 40 min teaching a variety of moves, and a short cool-down.
Mail us when you're interested, for questions or for scheduling a workshop (Contact).
Pricing
Prices for a 1h workshop:
| | |
| --- | --- |
| Workshop type | Price |
| Workshop for external groups | € 75,00 |
| Workshop for external student associations | € 50,00 |
| Workshop for another Student Sport Association (SSA) | € 35,00 * |
| Exchange workshop for another SSA | € 12 * |
* Cheaper due to subsidies from the sportscenter
The prices include the rent for the sports hall as well as a contribution for our volunteer trainers.
Preperation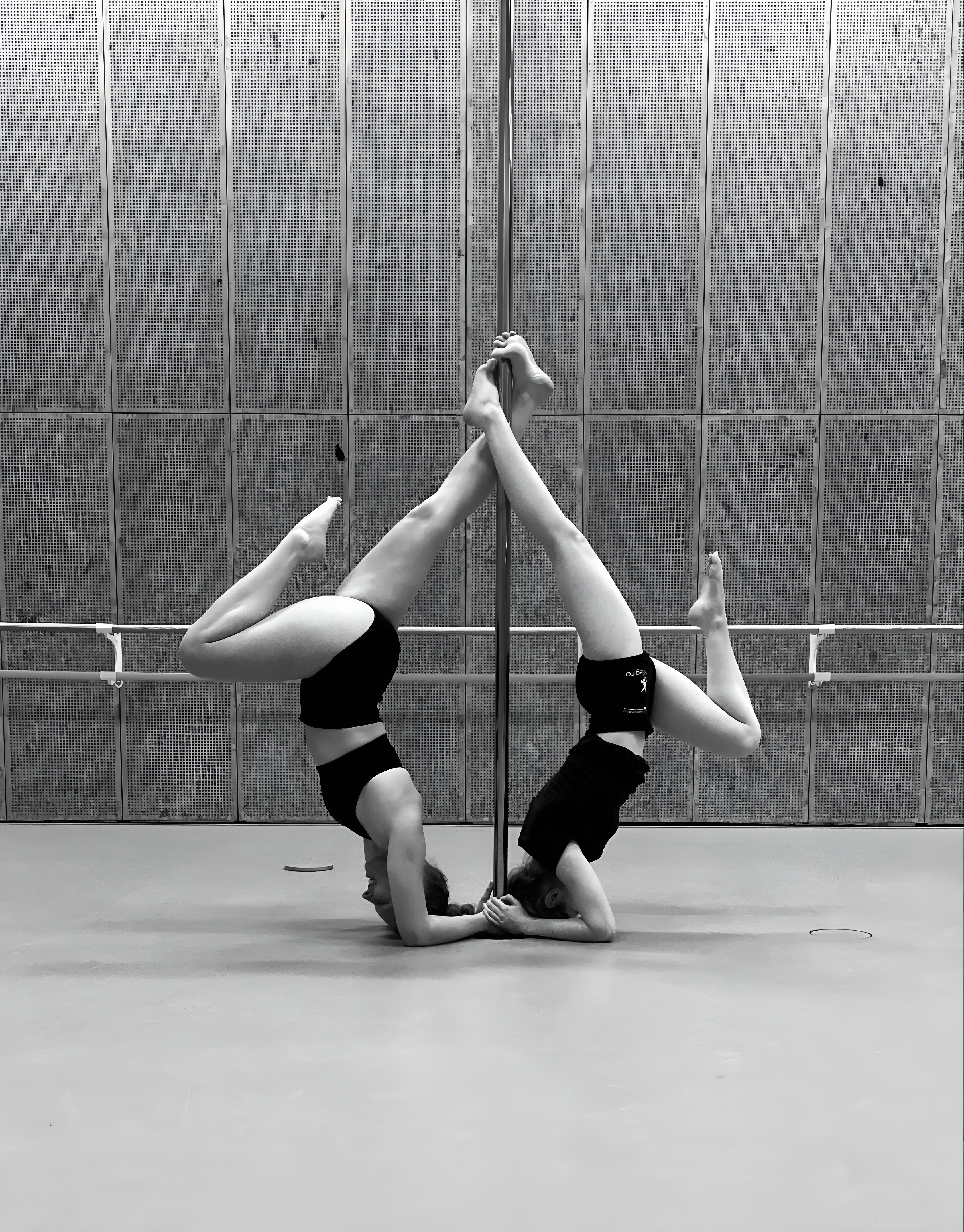 Your poledance workshop is just around the corner?
To make the best out of it we have some small notes for you to consider  
In poledance many moves are dependent on having enough grip on the pole on various parts of your body, which means:
The more skin the better !
We usually train in a sports bra or shirtless combined with very short, tight shorts. We however understand that not everyone feels comfortable like that – so dress however you feel good and we will make sure you can do some moves. Ideally, your arms are completely free (wear a tank top rather than a T-shirt) and at least your "knee-pits" are free as well.  
Layers for the win! For the warmup we like to wear long sweatpants or leggings and a Shirt or Sweater on top and undress later.
It's always recommended to bring a small towel to dry your hands (and the pole).
Also, if possible, don't use bodylotion before training, because that will make you slide down the pole extra fast.
If anyone has some magnesia lying around, you can bring that as well for some extra grip ;D