Workshop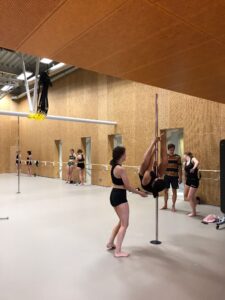 Want to try something else with your sports- or students association, team, yearclub, friends or maybe with colleagues? Do a workshop poledancing with Allegra! During this workshop you will learn fun moves from and can adjust the precise content exactly to your level. These workshops can take place in Sports Centre de Bongerd or, when you have access to sufficient and good poles, at your own location. Both men and women are always very excited about the challenge and fun of a workshop pole dancing! Mail us when you're interested, for questions or for scheduling a workshop (Contact).
General information (English): Workshopinformation for participants
---
National Student Championships 2022 (NSK)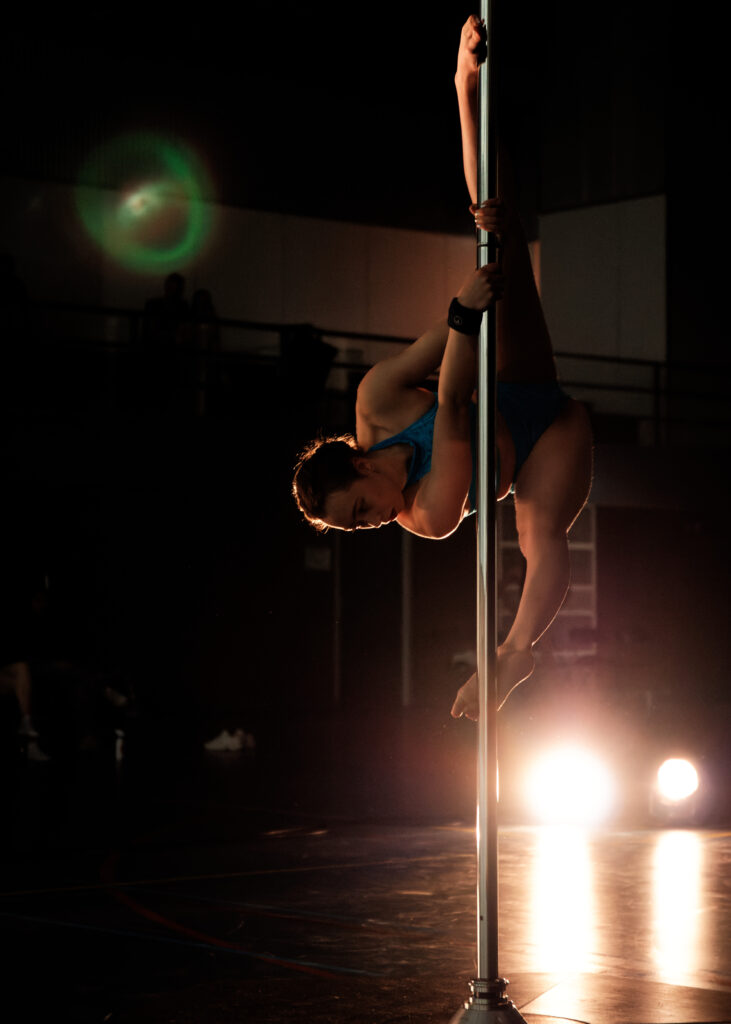 On June 4th Allegra organised the Dutch student pole dancing championships in Wageningen!
We provided several workshops, which were a lot of fun both for the people who'd liked to taste what poledancing is and for those who have poledancing experience already.
There were multiple categories in the championship. These were beginner, intermediate, advanced and duo, how cool is that?! We saw amazing routines and want to thank everyone who was there for their support and effort!
https://www.instagram.com/tv/Ce6FKmZFCSS/?igshid=YmMyMTA2M2Y= Here you can find the aftermovie!
This would all not be possible without the help of the WUR's KickStartfund and Flexmonkey.
https://www.wur.nl/nl/Wageningen-University/Over-Wageningen-University/KickStart-Fonds-Student-Life.htm
---
Performances

Regularly members of Allegra perform during events. For example, every year we're at the Leef Festival in Wageningen and we also often perform at the AID Streettheaterfestival, the talentshow at the Spot (Wageningen Campus) and at Night of the Tip. Would you like to see us during an event? Send an e-mail (allegra.paaldansen@wur.nl) for more information!